The crypto universe has expanded exponentially over the past decade, and with it has come an assortment of tools and platforms aiming to support the modern crypto investor. In such a fast-paced environment, it's critical for an investor to have an efficient and reliable platform to manage their assets. Enter Blockfolio: a one-stop solution that marries ease of use with comprehensive functionality. In this article, we'll explore the unique features of Blockfolio and how it stands out in a crowded market.
What is Blockfolio?
Blockfolio is a comprehensive digital platform specifically designed for the management and tracking of cryptocurrency investments. The application acts as a hub for investors, offering real-time updates on crypto portfolios, market trends, and investment performance. Its emergence has transformed the way investors interact with the world of cryptocurrencies, simplifying an otherwise complex landscape.
With a keen focus on user experience, Blockfolio has carefully crafted an interface that caters to both seasoned traders and newcomers alike. Whether you want to delve into detailed analytics or just get a snapshot of your investment's overall health, Blockfolio serves as your go-to platform. With thousands of satisfied users, it stands as a testament to the evolving demands of the modern crypto investor.
Features that Make Blockfolio Stand Out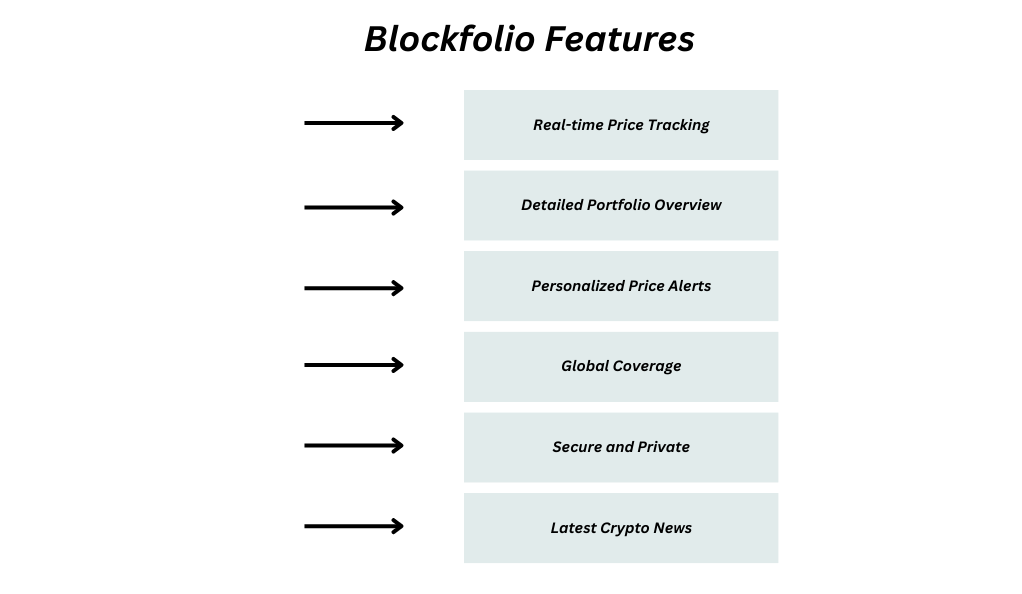 Real-time Price Tracking
Blockfolio's real-time price tracking feature offers up-to-date information on thousands of cryptocurrencies from various exchanges. This ensures that users never miss a beat when it comes to the value of their investments. The system aggregates data from multiple sources, delivering accuracy and consistency in price information.
Detailed Portfolio Overview
Beyond mere numbers, Blockfolio offers a detailed perspective on crypto investments. It allows users to delve into individual asset performance, calculate profit or loss, review transaction histories, and even explore news related to their holdings. This comprehensive approach gives investors a full understanding of their assets, enabling informed decisions.
Personalized Price Alerts
Customization is key in today's tech-savvy world, and Blockfolio's personalized price alerts cater to this need. Users can set notifications for specific price milestones, ensuring timely decision-making. Whether it's a buying opportunity or a warning to sell, Blockfolio keeps you in the loop.
Global Coverage
Blockfolio's wide reach covers over 10,000 cryptocurrencies and blockchain assets from over 500 exchanges worldwide. This ensures that users have access to a global marketplace, capturing trends and opportunities across different regions.
Secure and Private
Security and privacy are paramount, and Blockfolio recognizes this by employing stringent measures to protect user information. From a no-account setup policy to enhanced security protocols, the platform guarantees a safe environment for managing investments.
Latest Crypto News
Staying informed is essential in the dynamic world of crypto, and Blockfolio helps you do just that. It curates relevant news from various sources, ensuring that users are always in the know about market happenings, regulatory changes, and industry trends.
How Blockfolio Enhances Your Investment Experience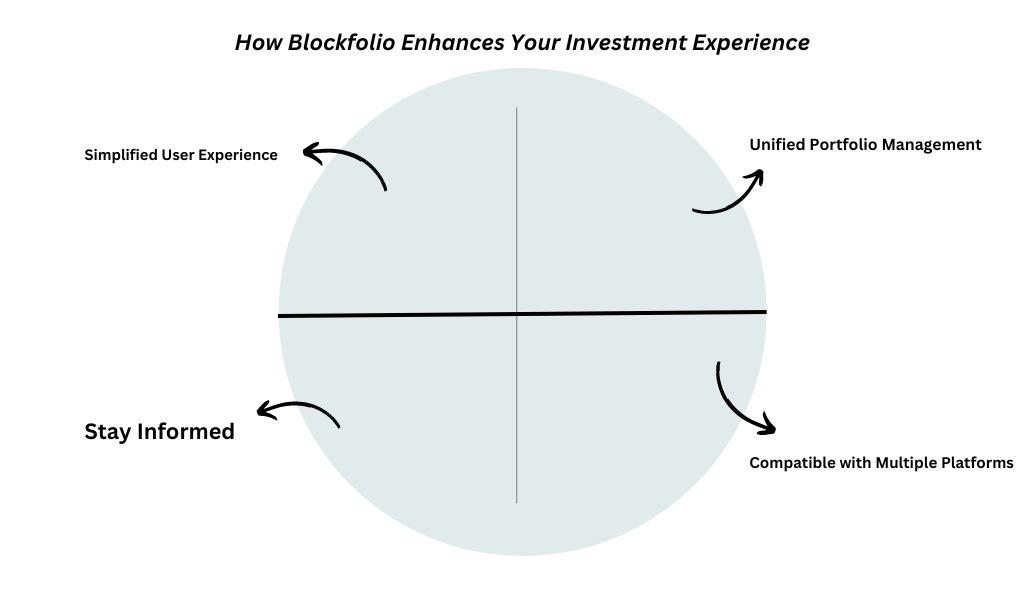 Simplified User Experience
Blockfolio offers a clean, intuitive interface that appeals to both newcomers and seasoned investors. The platform's design is user-centered, ensuring that users can easily navigate their portfolios and make informed decisions without getting lost in complexities.
Unified Portfolio Management
With Blockfolio, managing your entire crypto investment portfolio becomes a breeze. No more toggling between different apps or platforms. Blockfolio acts as a unifying force, streamlining all your investment needs into one seamless experience.
Stay Informed
Integrated news features and real-time alerts ensure that users are always informed. Blockfolio's commitment to information accuracy and relevancy makes sure that investors have the data they need to make intelligent investment choices.
Compatible with Multiple Platforms
Blockfolio isn't just confined to one device. Its multi-platform compatibility ensures that users can manage their investments on the go, whether they're using Android, iOS, or accessing via the web. This flexibility adds a layer of convenience and ensures that you're never disconnected from your investments.
In the fast-paced world of crypto, having access to your portfolio from anywhere at any time is crucial. Blockfolio recognizes this need and has designed its platform to be responsive across devices, enhancing the user experience and making investment management truly mobile.
Conclusion
In an age where cryptocurrencies are becoming an integral part of the investment landscape, having a reliable and efficient portfolio tracker like Blockfolio is indispensable. With its vast array of features, including real-time tracking, global coverage, and robust security, Blockfolio has positioned itself as the perfect companion for every crypto investor.
Whether you're a beginner taking your first steps or a seasoned trader navigating the complex waves of the crypto universe, Blockfolio equips you with the tools, insights, and confidence to succeed. Its user-focused design, comprehensive functionality, and commitment to quality make it a must-have for anyone looking to thrive in the world of crypto investment.
FAQs
What is Blockfolio?
Blockfolio is a digital platform designed specifically for the management and tracking of cryptocurrency investments. It offers users real-time updates, detailed portfolio overviews, personalized price alerts, and more, all within a secure and user-friendly interface.
How does Blockfolio ensure the security and privacy of its users?
Blockfolio prioritizes user privacy and security. Users don't need to set up an account, which ensures that personal data remains private. Additionally, the platform incorporates advanced security features to safeguard investment details.
Can I access Blockfolio on different devices?
Yes, Blockfolio is compatible across multiple platforms. Whether you're using Android, iOS, or accessing via the web, Blockfolio ensures seamless management of your investments on the go.
How does Blockfolio's news integration feature work?
Blockfolio curates the latest crypto news from various reputable sources, ensuring users are always informed about current market events, trends, and updates. This integrated news feature helps investors make decisions based on current market events, not just price movements.
Is Blockfolio suitable for crypto trading beginners?
Absolutely! Blockfolio boasts an intuitive interface designed for both newcomers and seasoned investors. Its simplified user experience ensures that even those new to the world of crypto can easily navigate and make informed decisions about their investments.