Cryptocurrencies have revolutionized the financial landscape, and with the ever-increasing number of digital assets, investors and enthusiasts face the challenge of keeping track of their prices and performance. CoinMarketCap comes to the rescue as a premier cryptocurrency data platform, offering real-time information, insights, and analysis on thousands of digital currencies. Founded in 2013 by Brandon Chez, CoinMarketCap quickly established itself as a trusted source for comprehensive cryptocurrency data. From market capitalizations to trading volumes, CoinMarketCap covers an extensive range of cryptocurrencies, catering to both novices and seasoned traders.
At its core, CoinMarketCap boasts a vast and constantly updated database of cryptocurrencies, their current prices, trading volumes, and circulating supplies. The platform collects data from numerous cryptocurrency exchanges and employs sophisticated algorithms to ensure the accuracy and reliability of the information presented. This real-time data proves invaluable to investors as they navigate the volatile crypto market. With the convenience of tracking the market movements and staying informed about the latest price trends, CoinMarketCap empowers users to make well-informed investment decisions.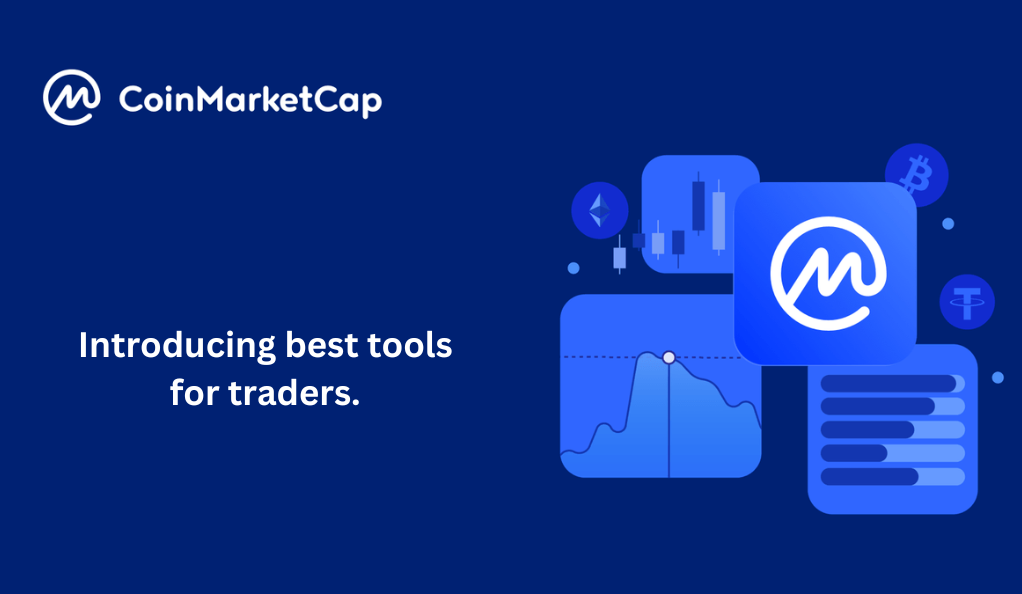 Introduction to CoinMarketCap
CoinMarketCap, a pioneer in the cryptocurrency industry, serves as a comprehensive repository of digital asset data, allowing users to explore and analyze various cryptocurrencies in real-time. It serves as a go-to platform for both newcomers and experienced traders seeking up-to-date information on the ever-evolving crypto market. Whether you are interested in the top-performing cryptocurrencies or exploring the potentials of emerging altcoins, CoinMarketCap has you covered.
What is CoinMarketCap?
CoinMarketCap is more than just a data aggregator; it's a gateway to the vast world of cryptocurrencies. It provides users with an extensive range of vital metrics, including market capitalization, trading volume, and price changes over different timeframes. The platform's user-friendly interface ensures that users can access essential information at a glance, aiding them in making well-informed decisions. By offering a comprehensive view of the crypto market, CoinMarketCap simplifies the complexities of the cryptocurrency space for users of all levels.
How CoinMarketCap Works
CoinMarketCap's operational prowess lies in its ability to collect data from various cryptocurrency exchanges worldwide and compile it into a unified and coherent format. The platform utilizes advanced algorithms to verify and validate the data, ensuring that users receive accurate and reliable information. By aggregating data in real-time, CoinMarketCap delivers up-to-date insights into the market's performance, price trends, and liquidity of various cryptocurrencies. This data-driven approach enables traders and investors to seize opportunities and navigate the crypto landscape with confidence.
Key Features of CoinMarketCap
Real-Time Cryptocurrency Data
As the crypto market operates 24/7, access to real-time data is crucial for traders and investors. CoinMarketCap provides live updates on cryptocurrency prices, enabling users to monitor their favorite assets and seize profitable opportunities.
Cryptocurrency Rankings and Metrics
With thousands of cryptocurrencies in existence, determining their relative importance can be overwhelming. CoinMarketCap ranks digital assets based on market capitalization, offering users a clear perspective on the most valuable and influential cryptocurrencies.
Market Analysis Tools
CoinMarketCap equips users with a suite of market analysis tools, including interactive price charts, historical data, and technical indicators. These resources empower users to conduct thorough research and make data-driven decisions.
News and Insights
Staying informed about the latest developments in the crypto world is essential for successful investing. CoinMarketCap's dedicated news section provides users with up-to-date articles and insights from industry experts, enabling them to stay ahead of the curve.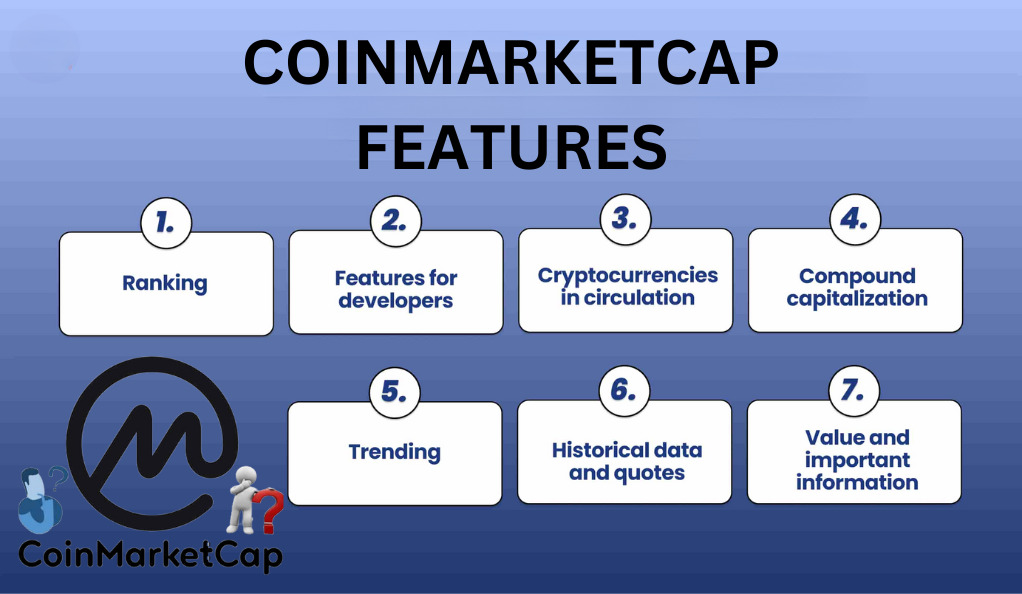 Why CoinMarketCap is Important for Crypto Investors
For investors entering the world of cryptocurrencies, CoinMarketCap serves as an indispensable tool for acquiring comprehensive and accurate data. Making sound investment decisions requires a deep understanding of the market, and CoinMarketCap's real-time data and analytical tools empower users to make informed choices. The platform's unbiased and transparent approach to presenting information ensures that users have a clear view of the cryptocurrency market, aiding them in mitigating risks and maximizing potential gains.
CoinMarketCap Mobile App
In today's fast-paced world, access to data on the go is vital for active crypto traders. CoinMarketCap offers a user-friendly mobile app for both Android and iOS devices, allowing users to access real-time data, set price alerts, and read the latest news anytime and anywhere. The app's intuitive interface ensures a seamless user experience, making it a valuable companion for crypto enthusiasts on their investment journey.
CoinMarketCap Pro Subscription
CoinMarketCap Pro, the platform's premium subscription service, caters to the needs of professional traders and advanced users. Subscribers gain access to additional features, including advanced charting tools, historical data, and priority customer support. CoinMarketCap Pro's enhanced capabilities provide traders with an edge in making complex investment decisions.
How to Use CoinMarketCap Effectively
To harness the full potential of CoinMarketCap, users must employ effective strategies:
Tracking Cryptocurrency Prices
By regularly monitoring the prices of chosen cryptocurrencies, users can identify trends, spot opportunities, and make timely investment decisions.
Researching New Projects
CoinMarketCap offers in-depth information on new and existing cryptocurrencies, allowing users to research and evaluate potential investment opportunities.
Monitoring Market Trends
Analyzing market cap rankings and historical charts on CoinMarketCap helps users grasp the broader trends and sentiment in the cryptocurrency market.
Setting Price Alerts
Utilizing CoinMarketCap's price alert feature ensures that users stay informed of significant price movements, enabling timely actions on their investments.
CoinMarketCap Competitors
While CoinMarketCap stands as a dominant force in the cryptocurrency data arena, it faces competition from other data providers like CoinGecko and CryptoCompare. These platforms also offer valuable insights and tools for crypto enthusiasts and investors, contributing to a vibrant and competitive landscape.
The Future of CoinMarketCap
As the cryptocurrency market evolves and new digital assets emerge, CoinMarketCap will continue adapting to meet the needs of its users. It is likely that the platform will introduce innovative features and enhancements to further solidify its position as the go-to resource for cryptocurrency data and insights.
Conclusion
In conclusion, CoinMarketCap plays a pivotal role in the cryptocurrency ecosystem, serving as a gateway for enthusiasts and investors to access real-time data, market analysis, and invaluable insights. With its user-friendly interface and commitment to data accuracy, CoinMarketCap empowers users to make informed decisions, navigate the complexities of the crypto market, and embark on a rewarding investment journey.
FAQs
Is CoinMarketCap's data accurate and reliable?
CoinMarketCap employs advanced algorithms to ensure the accuracy and reliability of its data, making it a trusted source in the cryptocurrency space.
Can I access CoinMarketCap on my mobile device?
Yes, CoinMarketCap offers a user-friendly mobile app for both Android and iOS devices, allowing users to access real-time data on the go.
What are the benefits of using CoinMarketCap Pro?
CoinMarketCap Pro subscribers enjoy additional features like advanced charting tools, historical data, and priority customer support.
How often is CoinMarketCap's data updated?
CoinMarketCap's data is updated in real-time, providing users with the latest information on cryptocurrency prices and market movements.
Are there alternatives to CoinMarketCap?
Yes, CoinMarketCap has competitors like CoinGecko and CryptoCompare that also offer cryptocurrency data and market analysis services.