Uniswap is not just another name in the blockchain industry; it's a pivotal game-changer. Its innovative approach to decentralized finance (DeFi) and non-fungible tokens (NFTs) is shaping the world of cryptocurrency. Let's delve deeper into how Uniswap plays a crucial role in the dynamic and evolving landscape of DeFi and NFTs.
What is Uniswap?
Uniswap is a decentralized exchange built on the Ethereum blockchain. Unlike conventional exchanges, which rely on intermediaries to conduct trades, Uniswap lets users swap tokens directly, ensuring heightened security and privacy.
The very essence of Uniswap's design is to democratize trading. By eliminating middlemen and providing a transparent platform, it ensures that users have complete control over their assets. Every transaction is recorded on the Ethereum blockchain, guaranteeing traceability and trustworthiness.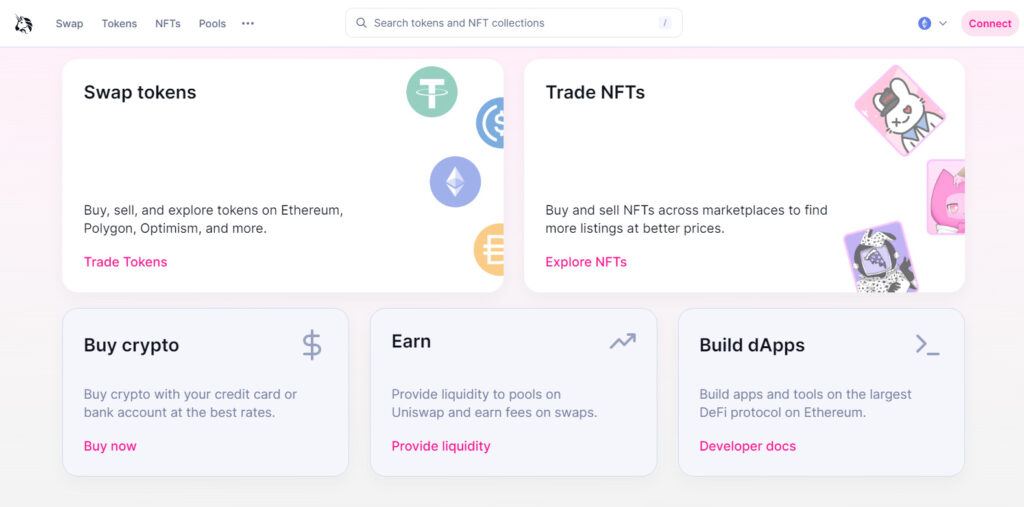 Decentralized Exchanges (DEXs)
Decentralized Exchanges (DEXs) represent a transformative approach to cryptocurrency trading, operating without centralized control or intermediaries. Unlike traditional exchanges where assets are deposited into a central entity, DEXs allow users to trade directly from their personal wallets. This design enhances transparency, security, and privacy, as all transactions occur on a blockchain, ensuring they're traceable and immutable. As DEXs eliminate the single point of failure inherent in centralized systems, they dramatically reduce vulnerabilities to hacking and fraud.
How They Work
DEXs, including Uniswap, operate by using smart contracts that autonomously facilitate trades between users. These contracts, acting as self-executing agreements, ensure that all trades occur transparently and without the need for intermediaries.
In a world where data breaches and hacks are common, DEXs bring a refreshing change by prioritizing security. Since users aren't required to deposit their funds into a centralized repository, the risk of massive scale thefts gets significantly reduced.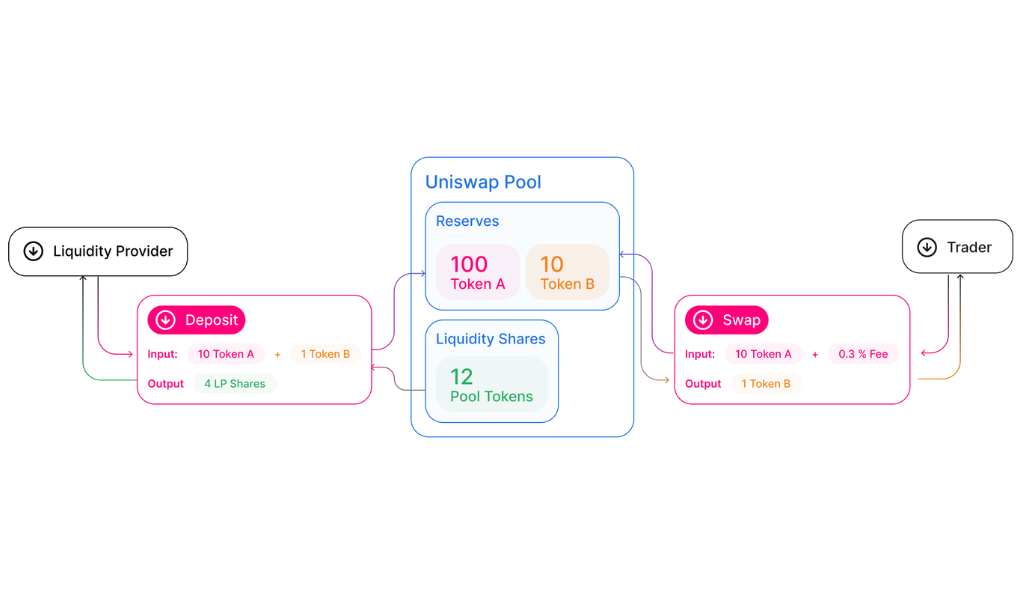 Uniswap's Role
Uniswap's unique mechanism, the Automated Market Maker (AMM) model, discards the traditional order book approach. Instead, it employs liquidity pools, enabling a seamless and scalable trading process.
The AMM model, although revolutionary, is intuitive. By allowing users to provide liquidity, it ensures that the platform always has sufficient funds for trading. In return, liquidity providers earn fees based on the trading volume, creating a win-win situation for all parties involved.
Yield Farming and Liquidity Mining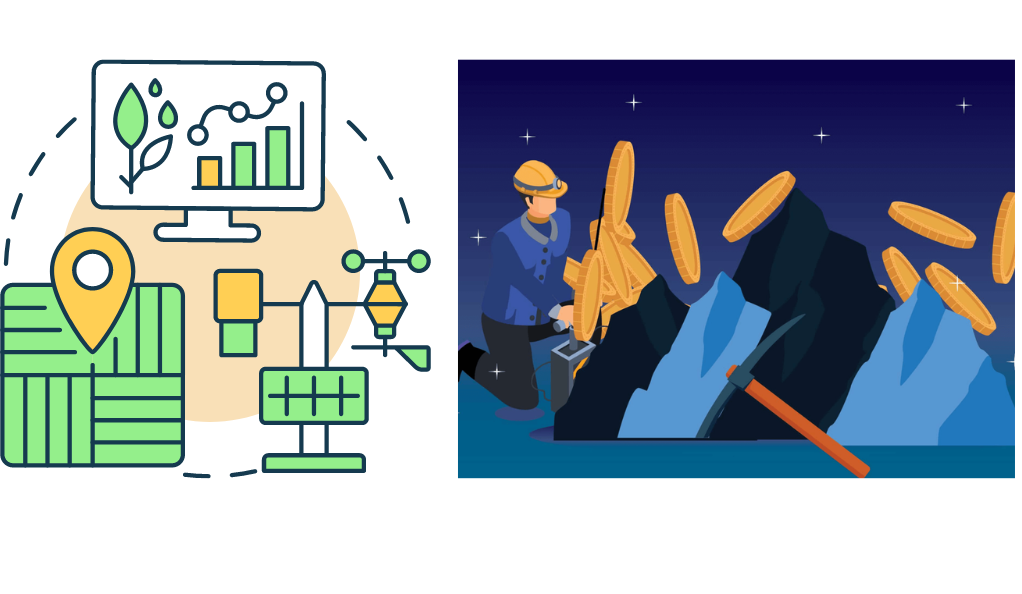 Yield Farming and Liquidity Mining are pivotal strategies in the decentralized finance (DeFi) ecosystem. Yield Farming involves providing liquidity to DeFi platforms, earning users rewards in return, typically in the form of tokens. It's akin to staking, where participants earn dividends. Liquidity Mining, a subset of yield farming, focuses on supplying specific token pairs to pools, incentivizing the availability of certain assets. Participants often receive additional rewards or governance tokens, aligning their interests with the platform's goals. Both strategies aim to bolster liquidity, ensuring efficient market operations in the decentralized landscape.
Yield Farming
Yield farming, an innovative investment strategy, incentivizes users to supply funds to platforms like Uniswap, thereby earning rewards. As more funds get added to the liquidity pool, the potential for trading increases.
The appeal of yield farming doesn't just lie in potential returns. It's also about the democratization of finance. By participating, everyday users can influence the market dynamics and share in the platform's success.
Liquidity Mining
Liquidity mining is essentially yield farming with a twist. Users are encouraged to deposit specific token pairs to earn additional rewards. By doing this, Uniswap ensures that there's ample liquidity for the most popular trading pairs.
Through liquidity mining, participants can often earn governance tokens, giving them a say in the future direction of the platform. It's an ingenious strategy, aligning the interests of the platform with its most active users.
Investing in and Understanding NFTs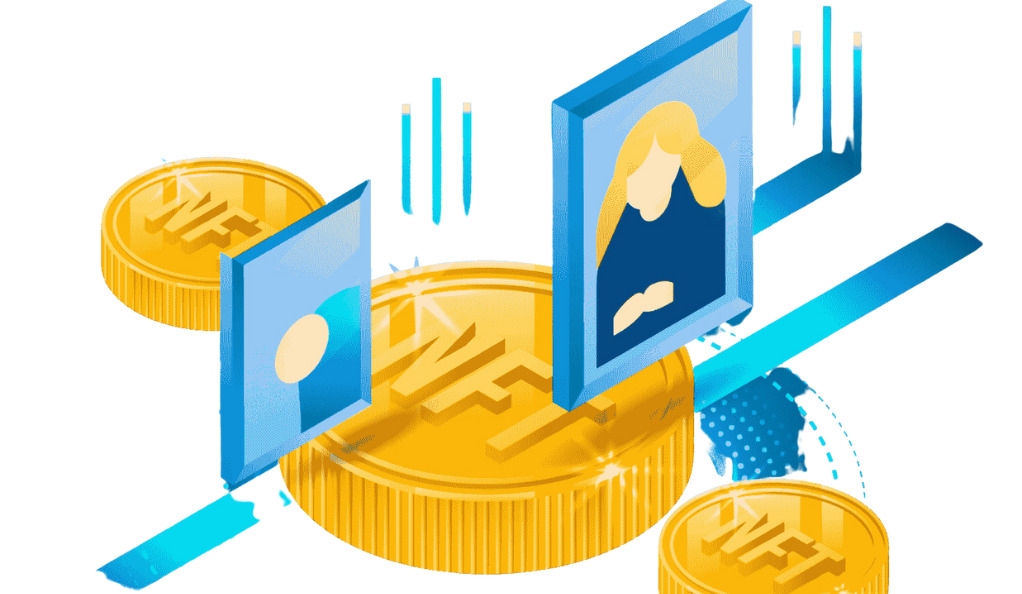 What are NFTs?
NFTs, or Non-Fungible Tokens, are unique digital assets, each one distinct from the other, representing ownership of a specific digital item, be it art, music, or collectibles. Unlike other cryptocurrencies, no two NFTs are alike.
The appeal of NFTs goes beyond just ownership. It's about provenance and authenticity. In the digital realm, where duplication is easy, NFTs guarantee that an asset is genuine, giving it intrinsic value.
Uniswap and NFTs
Uniswap acts as a bridge, connecting NFT creators and collectors. Through its decentralized platform, users can securely and transparently buy and sell these unique assets.
The world of NFTs is vast, with artists, musicians, and even athletes minting their own tokens. Platforms like Uniswap are essential, ensuring that this ecosystem thrives and remains accessible to all.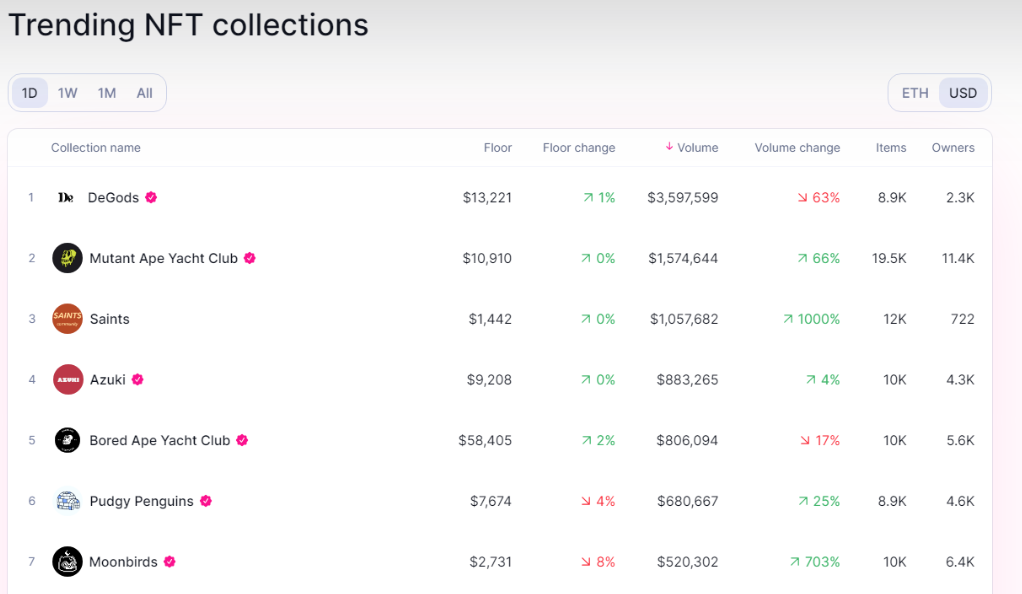 Conclusion
Uniswap's innovations in the realms of DeFi and NFTs are truly groundbreaking. By offering decentralized trading solutions, it's not just challenging the status quo but reshaping it.
The convergence of decentralized finance and digital art, facilitated by platforms like Uniswap, marks the beginning of a new era. As we move forward, the symbiotic relationship between platforms and users will determine the trajectory of this exciting journey.